Fleet & Lease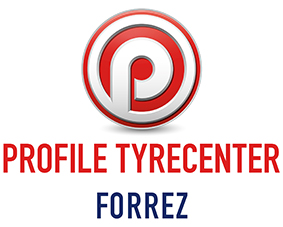 Forrez has seventeen branches and forms part of the Profile Group.
Profile is the largest and fastest growing network of independent tyre and wheel specialists throughout Belgium.
Forrez runs a fleet of mobile teams. We come to you to exchange your summer for winter tyres and vice versa, thus ensuring your staff don't waste valuable time!
We store all your summer and winter tyres while these are not in use and maintain a digital record of their precise location.
As a lease driver, you can leave the concerns regarding your tyres in our safe hands. We work closely with the following lease companies:
Ald Automotive / Axus
Alphabet
Athlon
Belfius
Ciac Fleet
Directlease
J&T Autolease
KBC Autolease
LeasePlan
LeaseSense
Vancia
WestLease
...
fleet
Forrez has its own mobile service units which can visit your location to change the tyres.
Your tyres are checked and labelled and stored in our tyre hotel.
easy
time saving
cost saving
efficient
user friendly
Forrez can also come to you to check your trucks, to ensure that you get the best performance out of your tyres. The tyres are checked for the correct pressure and topped up if required. The tread depth is checked and assessed for wear. If there are signs of wear, the tyre may require treatment, turned or swapped to a different position. Meanwhile your tyres are also checked for other irregularities and damage. You will be provided with a report on the state of your fleet, together with advice on any essential action.
Technical knowledge
Large stock
Extensive range
Fast delivery